UW-Extension provides education promoting family strengths and help communities become positive environments for the family life. Programs respond to community needs with research-based education and partnerships that support Wisconsin families and communities.
Parents ForeverTM
Welcome to Parents ForeverTM. Courses are offered on the second Thursday of every month. Classes are held at the Florence Natural Resource Center at 5628 Forestry Drive in the lower level.
| | | |
| --- | --- | --- |
| 2018 Course Dates | | |
| | | |
| February | Thursday 7th , 2019 | 9:00am-1:00pm |
| March | Thursday 14th, 2019 | 4:00pm-8:00pm |
| April | Thursday 11th, 2019 | 9:00am-1:00pm |
You can register online at goo.gl/forms/OyrqHgyVS01XMl3n1
Registration payment MUST be turned in before the start of class.
For any questions on registration, location, class dates, or any other questions, comments or concerns please call or e-mail:
Tierany Rugg
Email: Tierany.Rugg@ces.uwex.edu
Phone: (715) 528-4480 ext. 5
Grandparents Raising Grandchildren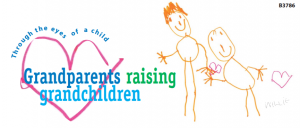 These fact sheets are for you!
Over 5.7 million grandchildren lived in homes with grandparents in 200, according to the United States Census Bureau. Almost half of these families, the grandparents had primary responsibility for raising their grandchildren. As a grandparent who is raising your grandchild, you have an important responsibility. your roles as a parent are grandparent may have changed recently, or you may have taken care of the child since birth. In any case, the child you are raising faces unique challenges that you need to think about. This series of nine fact sheets is designed to help you learn more about what to expect.
These fact sheets are designed for grandparents as well as for professionals who work with grandparents. Grandparents may use the sheets to get information about relationships and child development that is hard to find in other places, Professionals may wish to use the sheets to start discussions in support groups or to give out to grandparents.
Click Here to access the Grandparents Raising Grandchildren Fact Sheets.
Community Strength Training Program for Women and Men in Florence County
The Florence County UW-Extension, Florence County ADRC, and the Florence County Health Department will be offering the Strong Bones Program, an exercise program for young, middle-aged and older adults. Winter Classes coming soon. Classes are held twice weekly (Tuesdays and Thursdays) and each class includes progressive weight training, flexibility, balance activities. UW-Extension
Human Development & Relationships educator is teaching these county-wide programs. The classes are FREE—no cost to attend!
All instructors have been trained in the Strong Bones program and have had personal successes participating and leading strength training.
The Strong Bones Program was developed by Miriam Nelson, Ph.D., an associate professor at the Gerald J. and Dorothy R. Friedman School of Nutrition Science and Policy at Tufts University. The Strong Bones Program is based upon years of research on how strength training and proper nutrition improve the health of all ages. "Strength is a critical factor in living healthier, more active lives. Our research shows that a program of strength training not only improves bone density but reduces falls, improves arthritis symptoms, and increases flexibility and strength," states Dr. Nelson. The program is appropriate for both sedentary and active adults.
FAMILY FINANCIAL MANAGEMENT
PARENTING
FOOD SAFETY & NUTRITION
STAFF
If you have any questions regarding Human Development & Relationships in Florence County, please contact:
Tierany Rugg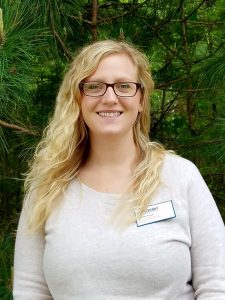 Human Development & Relationships Educator
Florence Resource Center
5628 Forestry Dr
Florence, WI 54121
Phone: (715) 528-4480 ext. 5
Fax:(715) 528-5172