University of Wisconsin-Madison: Division of Extension Florence County would like to congratulate our Senior TORPEDO members on their recent graduation from Florence. They have each shown great strengths in leadership and have gained a greater sense of community togetherness. Extension wishes you well on your next adventure, and thanks you for the services and leadership you have provided for Florence County through the years with TORPEDO's.
TORPEDO– Together Our Responsibility Publicly Embraces Direction & Opportunity.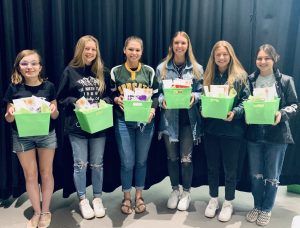 Pictured left to right: Emily Hassell, Abbigail Schuirmann, Lacey Enders, Peyton Prevost, Sidney Tomczak, Kenzi Gummin. Not pictured: William Leibergen.