Welcome to Strengthening Families Month!
Click HERE to Register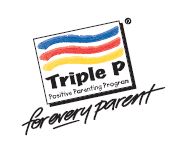 Parents and Families
Join us for a free family-style meal and a parenting workshop at the Florence Elementary School. Childcare will be provided for children Age 2+. The family-style meal starts at 5:00 pm and the workshops will start promptly at 5:30 – 7:00.
April 5th – Dealing with disobedience
April 12th – Developing good bedtime routines
April 19th – Managing fighting and aggression
April 26th – Hassle-free shopping with children
The Triple P – Positive Parenting Program ® is a parenting and family support system designed to prevent – as well as treat – behavioral and emotional problems in children. It aims to prevent problems in the family, school and community before they arise and to create family environments that encourage children to realize their potential.
Please contact Tierany Rugg at UW Extension: (715) 528-4480 ext. 5 or Tierany.Rugg@wisc.edu with any questions.
Gas cards will be available to families upon request.