Crossroads Community Garden 2022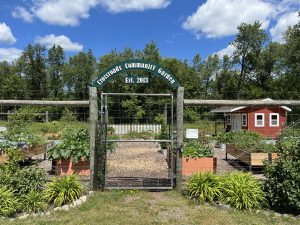 Come join us at the Crossroads Community Gardens in Florence WI on Woodward Ave. in between Highway N and Highway 70.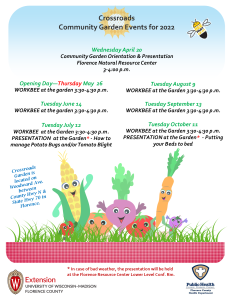 [Crossroads Garden is located on Woodward Ave. between County Hwy N & State Hwy 70 in Florence.]
Presentations are OPEN & free to the public.
Bring water and a chair. See you there!