Human Development & Relationships
Extension Florence County provides education promoting family strengths and help communities become positive environments for the family life. Programs respond to community needs with research-based education and partnerships that support Wisconsin families and communities.
Let's face it, digital media, like television and rock'n roll, is not going away! Digital media provides young people access to a whole new virtual world where they can test some important developmental tasks, such as:
• hanging out with their friends and exploring their social status,
• testing out their identities,
• having private time to interact and communicate with close friends, or
• learning new skills that will help them become responsible, productive adult
So, how can we use digital media as a positive force?
We can integrate digital media into our responsibilities as parents and learn ways we can use digital media to help us stay connected and continue to be an influential part of our child or little one teen's life!
Be an eParent®!
eParenting® provides parents and other caring adults ways to connect with children and adolescents using digital media.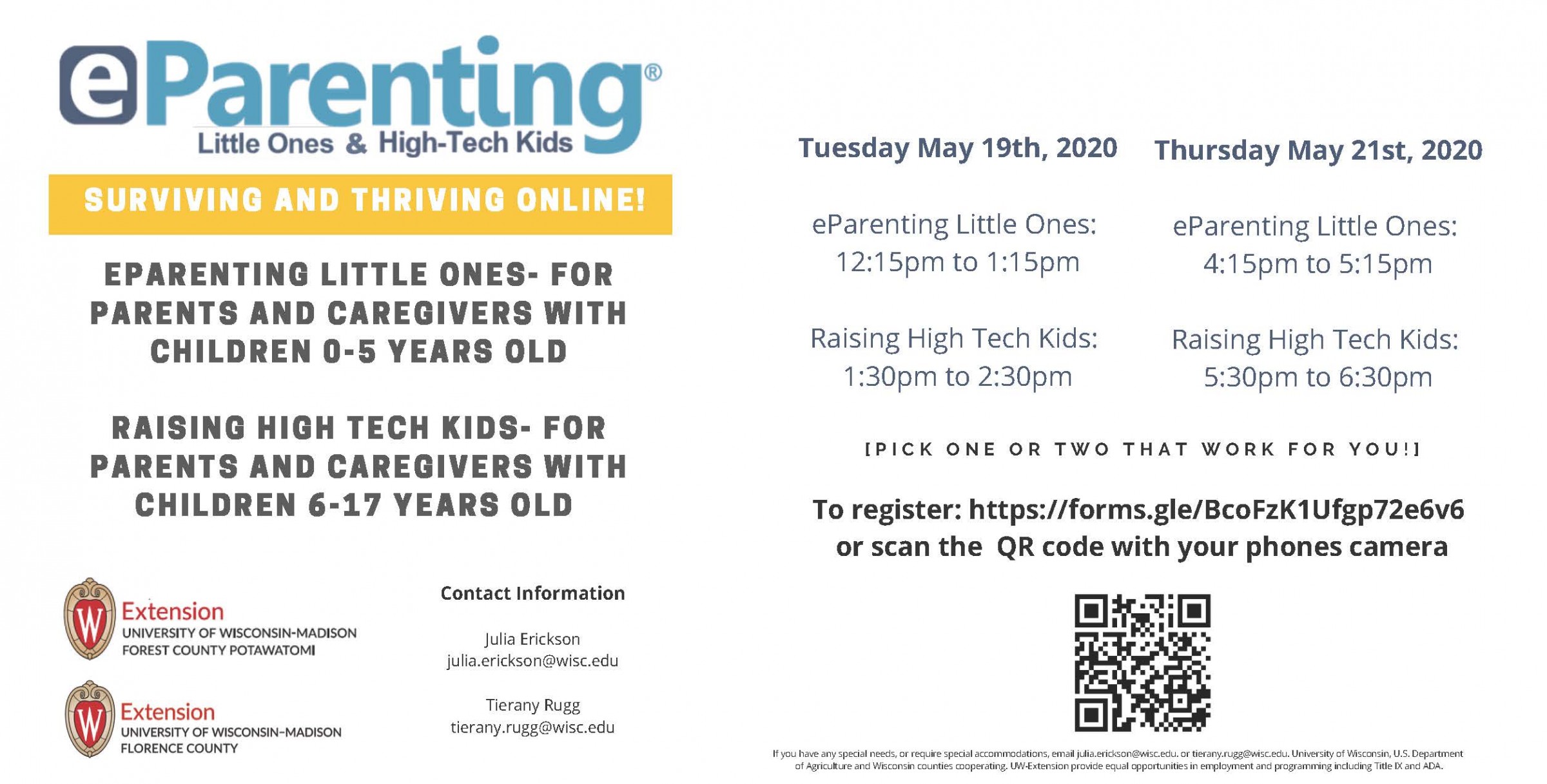 Home Alone Program
Summer Time!
The Home Alone program will help parents and children determine if they are ready to stay home alone.
Parents and children should watch the Home Alone videos together and use the short activities after each video to discuss plans to stay safe.
Parents ForeverTM
Welcome
Parents ForeverTM is a court-mandated parent education class also called "divorce education" or "co-parenting education." Parents ForeverTM is based on research about the impact of divorce and separation of families and how to not only survive, but also thrive, after a family transition. This course is built upon the belief that a family is an ongoing system of interconnected members. Family members are not identical to each other, and you cannot interact with one without thinking of the others.
Classes are held at the Florence Natural Resource Center at 5628 Forestry Drive in the lower level.
To Schedule contact: Tierany Rugg at (715)528-4480 ext. 5
If you are unable to make any of the scheduled times or dates, please call
 to schedule a different time.
You can register online at goo.gl/forms/OyrqHgyVS01XMl3n1
Registration payment is $20.00 and MUST be turned in before the start of class.
For any questions on registration, location, class dates, or any other questions, comments or concerns please call or e-mail:
Tierany Rugg
Email: Tierany.Rugg@wisc.edu
Phone: (715) 528-4480 ext. 5
Just in Time Parenting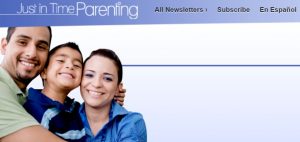 Just in Time Parenting is a free parenting newsletter that is delivered by email and specific to a child's age and needs. They are designed so that information that's relevant to your family is automatically delivered to you just in time!
Click here to sign up for Just in Time Parenting!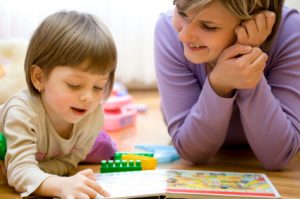 Learning to read is one of those goals that all parents share for their children, and well it should be. Early reading ability is one of the key predictors of how children will succeed in their later schooling and life. And while schools and child care programs can have a big effect on the development of literacy, families still have the biggest impact.
Research of the last two decades provides useful advice for parents who want to promote their young children's language and literacy development. Parenting Future Readers translates that advice into easy explanations and activities for parents. For instance, they tell parents about the importance of talking with and reading to their children, as well as creating print-rich home environments. Each Parenting Future Readers fact sheet is tailored for parents of children ages zero to three. We encourage you to share them with others who care for young children – family members, child care providers and others who can help build children's literacy skills.  Updated in 2019.