Human Development & Relationships
UW-Extension provides education promoting family strengths and help communities become positive environments for the family life. Programs respond to community needs with research-based education and partnerships that support Wisconsin families and communities.
Parents ForeverTM
Welcome to Parents ForeverTM. Courses are offered on the second Thursday of every month. Classes are held at the Florence Natural Resource Center at 5628 Forestry Drive in the lower level.
If you are unable to make any of the scheduled times or dates, please call
Tierany Rugg at (715)528-4480 ext. 5 to schedule a different time.
You can register online at goo.gl/forms/OyrqHgyVS01XMl3n1
Registration payment MUST be turned in before the start of class.
For any questions on registration, location, class dates, or any other questions, comments or concerns please call or e-mail:
Tierany Rugg
Email: Tierany.Rugg@wisc.edu
Phone: (715) 528-4480 ext. 5
Just in Time Parenting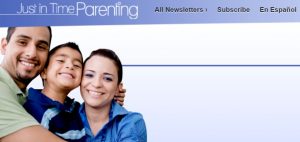 Just in Time Parenting is a free parenting newsletter that is delivered by email and specific to a child's age and needs. They are designed so that information that's relevant to your family is automatically delivered to you just in time!
Click here to sign up for Just in Time Parenting!