To Schedule contact: Tierany Rugg at (715)528-4480 ext. 5
If you are unable to make any of the scheduled times or dates, please call to schedule a different time.
Just in Time Parenting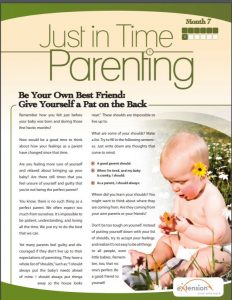 Just in Time Parenting is a free parenting newsletter that is delivered by email and specific to a child's age and needs. They are designed so that information that's relevant to your family is automatically delivered to you just in time!
Click HERE to sign up for JITP!